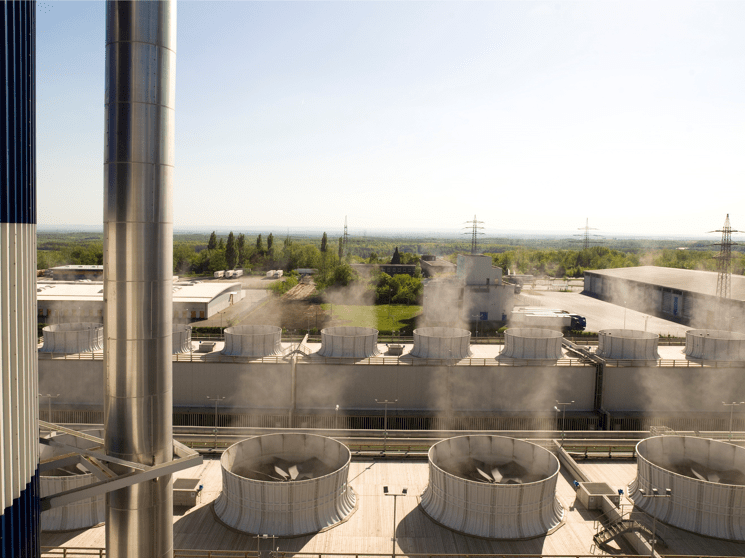 Service – here cell type cooling towers for power station
Our complete service contains:
Maintenance and cleaning works
delivery of spars and assembly groups independent from original supplier
All repair works on your cooling tower – independent from original supplier:

Steel construction refurbishments,
Renewal of timber structures
Replacement deliveries of various plastic components
Machine refurbishments and replacements
Concrete reconstruction
replacements of noise protection equipment

performance up-grade measurements
vibration measurements at machines and cooling towers
performance tests at cooling towers based on specific standards and codes
Execution of planning and engineering works
Attention to current environmental requirements
(German 42. BImSchV, VDI 2047, page 2)
Cooling tower new built – cell type with integrated noise attenuators
Special features:
Minimal noise emission
Maximal thermal performance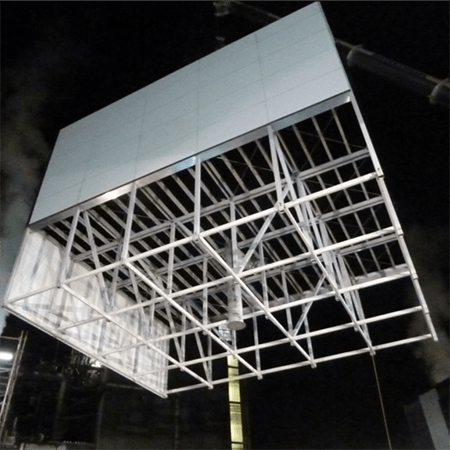 New cooling tower cells – with frame lifting capability
Special features:
Structure of pultruded FRP-profiles
Adjustments to existing concrete pond
Static calculation approvals for German civil legislation
Maintenance friendly design
Shortest design, approval and erection time
Attention to current environmental requirements
(42. BImSchV, VDI 2047, Bl. 2)
Complete cooling tower plant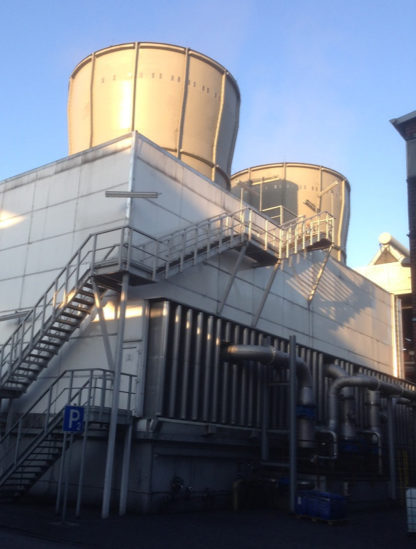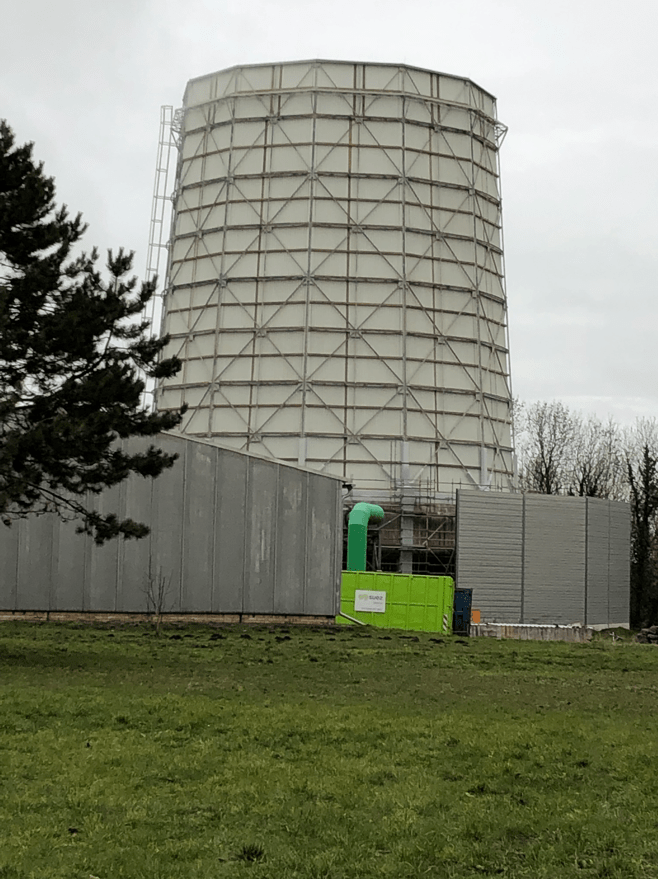 Reconstruction– here natural draft cooling tower for power station
Special features:
Performance retrofitting and up-grade
Design and application of modern materials
Shortest erection time
Factory assembled cooling towers – closed cooling circuit
Special features:
For open and closed cooling circuit, i.e.
With cooling fill or with integrated heat exchanger
High-capacity units
Design and application of state-of-the-art materials
Functional tests at work shop
Short final installation time at site
Long life time and reliability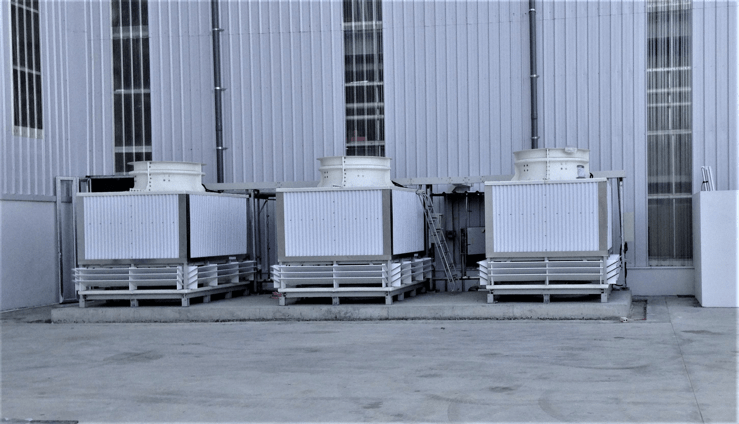 Finally installed cooling towers, factory assembled